Selecting our standard delivery service will mean that your roses will be sent out for delivery on the next working day (Mon-Fri) that follows your order. This will be delivered by FedEx Ground Service within your selected number of days.
You can select between: 3-6, 6-8 and 7-10 days. Selecting one of these options guarantees that your roses will be with you within this time frame.
Due to the fragile nature of all roses we have selected a very special selection of products to be available for this service. These products are shipped in specially designed presentation boxes that not only look beautiful but travel perfectly too. You can view all of our products available for Nationwide delivery here.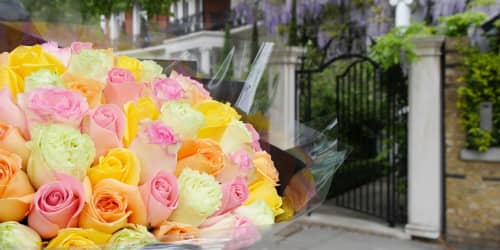 Shop Roses for Nationwide Delivery